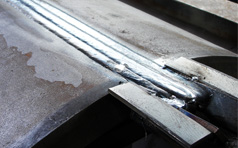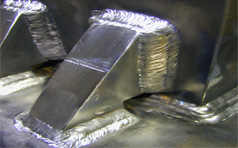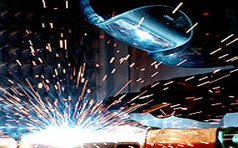 Quality NDT Services added the welding inspection and related services for the clients in and around Pune, India. Quality NDT Services is equipped with facilities for carrying out welder qualification tests and related activities.
In any manufacturing process where welding is involved, the quality of welding is most important feacher. The weld joint must be capable to withstand specified pressure or any type of stresses being developed during process of applying pull,bending or compressive type of processess. Also the weld joint should be capable to withstand stresses resulting from fluctuations taking place in environment temperatures. Weld joints are inspected by method of Radiographic Testing ( RT), Ultrasonic Testing (UT), Magnetic Particle Testing (MPT) and Liquid Penetration Testing (LPT).
Important Standards:
ASME Sec IX ( Boiler and pressure vessel code)
AWS D1.1(Structural Welding of steels)
AWS D1.2 (structural welding of aluminium)
EN ISO 15614 Specification and qualification of welding procedures for metallic materials, welding procedure test.

Part 1: Arc and gas welding of steels and arc welding of nickel and nickel alloys.
Part 2: Arc welding of aluminium and its alloys.