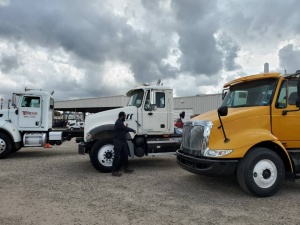 Rated Technologies has commenced Procurement Services for our numerous clients in Nigeria and Ghana. We have aligned with Dealers in Spare Parts , Original Equipment Manufacturers and Used Equipment Yards in Texas and New Jersey to offer seamless procurement services to Africa.
Preventive Maintenance or Replacing defective Equipment Parts had become a Major Head Aches in Africa, especially in Nigeria because of challenges in getting OEM parts and consumables.
From Fake Construction Equipment Spare Parts to Fake Process and Industrial spare parts.
The cost of continuously buying 'fake spare parts' is enormous at the same time, the cost of buying new spare parts could hurt.
Rated Technologies LLC , A branch of Rated Technologies Nigeria Limited , with its office and warehouse in Houston Texas has invested in bridging this GAP! We help you secure RECONDITIONED or RE-MANUFACTURED Spare parts for any equipment problems you might have!
You do not have to worry about getting the Right and Original Spare Parts anymore. We have invested in helping our customers and clients get Construction Equipment Spare Parts Rebuilt or Used .
Rated is working with OEM re-manufacturers , re-conditioned used spare parts dealerships and Wholesale Dealerships that help get Original Spare Parts at affordable prices across United States.
Hrparts.com
Salvageyardparts.com
We process all the paper works and ship them to you
You can choose how you want it shipped to you
Air Cargo or freight  (within 5 days) at MMA Ikeja
Sea or Containerized Shipping (takes up to 6 weeks) at Apapa Port
Equipment and Spare Parts for Dyna, Emmerson, Cummins, Deere, Terex, Parker , Case, Bobcat, JCB, Hitachi, Komatsu, CAT, ABB etc
Spare Parts Like
Gaskets, Filters, Pumps, Vessels, Motor, Shut Down Valves
Level Control Valves
Rebuilt Engines
Rebuilt Transmissions, Axils, Cylinders, Chassis
Under carriages
Cooling
Compressors spare parts
Contact us today at ratedusa@ratedtechnologies.com.ng